Engaging, Interactive & Impactful
Elevate your Staff & Increase Dealership Growth with Skills & Management Training from the Experts in Modern Retailing & Customer Experience Excellence
Converting More Customers through a Powerful
& Meaningful Customer Experience
In a world where customers are more engaged in an online buying experience, and are often won or lost based on their perception of that experience, it's critical to upskill your front-line staff and management with a customer-centric focus.
Our Live Virtual Training (LVT) is a flexible, comprehensive training solution built for automotive dealership staff to help develop the skills needed to succeed in a new post-COVID age of selling vehicles. Your staff will learn modern techniques to truly connect with today's customers and leave with the confidence to apply these techniques, as well as the tools to implement and reinforce the training back at the dealership. It's the expert-level material you expect from Proactive Dealer Solutions. Courses are designed to be highly engaging, highly interactive and high-impact.
The only thing worse than training your employees and having them leave is not training them and having them stay.
We offer a wide range of courses under each series of topics for every skill level, designed for automotive sales and business development professionals and leaders who want to accelerate their careers.
Why Choose Proactive Dealer Solutions for Online Training?
Live, engaging, instructor led courses

Small classes (max 25 students) to maximize involvement and interaction


Over 50 courses to choose from for staff & management with flexible schedule

Individualized training – coaching in the moment, chat, whiteboard and polling

Facilitated by industry experts who provide measured feedback

Training is built off of proven techniques used by top dealer groups
GET THE MOST OUT OF LIVE VIRTUAL TRAINING
Proactive Dealer Solutions offers 2 levels of Live Virtual Training and multiple training paths for front-line staff and mid-level management.
Live Virtual Staff Training Program
Live Virtual Staff & Management Training Program
Includes 5 Staff Level Licenses & 1 MasterClass Seat
Includes 10 Flexible Staff or Management Level Licenses & 5 MasterClass Seats
Your front-line staff is the face of your dealership and represents your brand. The front-line level series offered in LVT focuses on how to serve customers in a rapidly changing landscape, where customer expectations for seamless, personalized experiences are on the rise. The series line-up for staff includes topics such as best practices for maximizing every lead source, communication strategies, and actionable takeaways.
The mid-level manager that oftentimes is responsible for triggering deals, while also managing dealership operations, communicating goals between departments, and leading the team to success. Historically, these roles are promoted from within and there is little training available to quickly learn the necessary skills. With an all-new customer-centric marketplace, middle manager training is more critical than ever. The LVT Middle Management Series is designed to address the demands of middle managers, helping them to grow the business and lead a team to success. Topics include learning how to set revenue goals, manage production to those numbers, learning how to take escalations and convert more leads, and learning how to direct and delegate tasks to the right people for maximum staff optimization.
HEAR WHAT OTHERS HAVE TO SAY
OUR VIRTUAL ENVIRONMENT BREAKS THE MOLD OF TRADITIONAL LECTURE-BASED LEARNING
Researched & Designed for Today's Learners
Online instructor-led live training has fast outpaced other methods of training delivery. More dealers today have recognized the need for long-term training programs that utilize modern methods and resources to overcome short attention spans, distractions, and unmotivated audiences. Yet, dedicating time to the training necessary to build a customer-centric culture and develop new skills within teams can be a challenge.
Most training is forgotten within 90 days. Our training sticks and works
Our variety of unique tactics aligns with any dealership's size, resources, and vision for growth, while enhancing their customer experience. Using proven learning methods, thoughtful design principles, innovative technology, and practical application activities, we create learning experiences that people actually look forward to.
2-Hour High-Impact Courses
Courses are facilitated multiple times per month on a training platform that encourages and measures audience interaction and participation. Dealers will end up with new-skilled employees equipped to address today's customers' expectations for express service, seamless processes, and personalized experiences.
To support the retainment, implementation, and continuous improvement of the KSAs acquired, participants are provided with electronic copies of the tools and resources utilized during each course.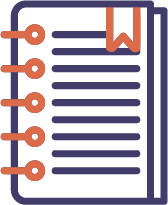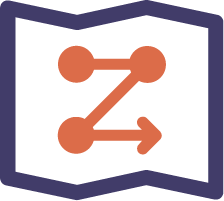 80+ page guide including talk tracks and templates for omni-channel follow-up, campaign management, and objection handling tactics.
You will create your own blueprints addressing your biggest challenges to improving lead engagement and campaign generation.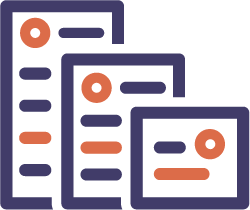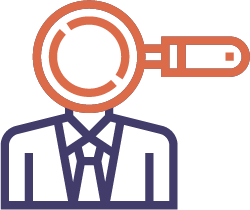 Self-assessment and performance assessment templates to score email responses and evaluate inbound call performance.
Your unique behavioral assessment to improve teamwork and understand how different communication styles compare to yours.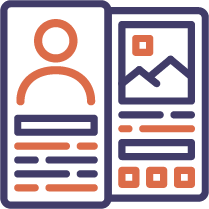 Practice applying the matrix for buyer types, how to listen for cues and signals, and the most impactful ways to respond.
Props & activities to use in your store at your next staff training meeting that reinforces the skills you have mastered.
Knowledge, Skills & Attitude (KSAs)
Business Goal Fulfillment
KSA attainment and retainment is guaranteed with the use of modern training techniques that foster engagement, practice, and practical application.
A successful training program compliments and contributes to the goals of the dealership. LVT is that training program, producing tangible results.
Reach out to us at any time or request a demonstration to see we can help develop the skills and habits of your dealership staff.
Copyright © 2021 Proactive Dealer Solutions. All Rights Reserved.